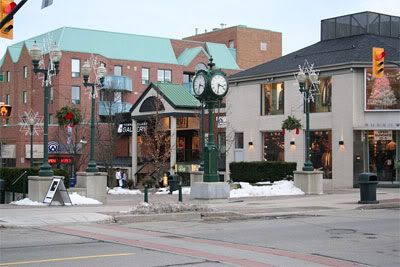 Real Estate in Oakville has been incredible over the past year – looking back to the Oakville Real Estate market in 2008 to today it is amazing what has transpired. What is even more incredible is how far off the mark the predictions about the recovery were. In Oakville we experienced a freeze beginning in September and carrying through until the New Year. But for me it proved to be my busiest and best year yet in Real Estate for Oakville Homes For Sale. In 2009 I sold several properties from first time buyers to multi million dollar homes in Oakville and in Mississauga. There was a pent up demand that few saw coming and combined with low interest rates the market just kept going. We expected it to slow over the "Spring Market" and into the summer and it simply didn't. So we expected after a busy summer, the fall would quiet down – not so! It did the opposite, it just went crazy, and with few properties on the market everything new that was priced right was selling in a matter of days and often in multiple offers. Even the leasing market was hot – and offers to lease were in competition. Fast forward to mid December 2009 and it's STILL hot! The Christmas lull hasn't happened to Oakville Real estate yet, and it hasn't happened in Mississauga either. I expect there will eventually be a lull over the holidays, but who knows what January will bring. I just wish I had more listings as there are certainly enough buyers out there looking for properties throughout Oakville, especially in West Oak Trails, Old Oakville and Joshua Creek.


So how do you decide when it's the right time to make your move? It's a question with no simple answer. Generally speaking, whether it's a |buyer's or a seller's market, if you are both selling and buying at the same time, then you will feel the impact of the market at both ends. In other words, if you get top dollar selling your home in Oakville, then there's a pretty good chance if you are buying your next home in Oakville, you will probably be paying at the higher end of the market scale for the property you purchase. Of course the same holds true if you are selling in a depressed market – you will probably buy for a lower value as well.

My favourite, is a balanced market. One where you have time to plan ahead, to find yourself a great Oakville Real Estate Agent who will give you all the right advice to help you get your home prepared to show at it's very best, price it fairly and if all goes according to plan….sell your home for the best possible price in the shortest amount of time possible. When it comes to purchasing your next home, once again, in a balanced market other sellers will have similar expectations to yours and your next purchase should be seamless. In all cases the net/net is probably the same but the emotional roller coast doesn't exist when you feel in control of the situation. Having worked with many buyers and sellers I now believe it isn't any easier being the seller or the buyer. The key, is good solid information, reasonable expectations and someone who you feel truly has your best interest at heart.

The best advice I can offer is that if you are planning to move start your research NOW. Find yourself an Oakville Real Estate agent you feel you can trust. If you need a market evaluation, give me a call – I'd be happy to drop by and give you my thoughts on the Oakville Real Estate Market and your home! Debra Curran (905) 845-4267 www.debracurran.ca


Tags: Oakville real estate Agent, Oakville Ontario real estate, Oakville Royal Lepage, Oakville homes for sale, real estate agent, Ontario, Royal LePage,Debra Curran, Mississauga Real Estate Agent