Bangladesh cooking oil
industry has introduce a heart friendly cooking oli, named, Spondon Rice Bran Oil. This is truly "The World's Healthiest" edible oil, containing vitamins, antioxidants, nutrients and Trans fat free. It's not just delicate and flavorful, it can help lower cholesterol, fight diseases, enhance the immune system, fight free radicals and more. Spondon Rice Bran Oil is extremely light, versatile and delicious. Use it to fry, saute, in salad dressings, baking, dipping oils and where ever you use cooking oil. Once you use it you will be amazed cooking light and healthy is also the best tasting.
Frying:
Spondon Rice bran oil exhibits excellent frying performance and contributes a pleasant flavor to the fried food. It possesses good storage stability and fry life without hydrogenation, due to its moderate level of naturally occurring saturated fatty acids and at least in part to its low linolenic acid content. These properties make it a premium choice for frying upscale products with delicate flavors. Most Japanese restaurants in the USA have now switched to Rice Bran Oil for their Tempura Frying Oil because of its superior performance in this special application. General frying applications, ranging from potato chips and similar snacks to chicken, exhibit excellent taste and texture profiles when using Rice Bran Oil. Since hydrogenation isn't required for stability, it is natural high-quality liquid frying oil that is also free of trans-fatty acids.
Snacks:
When processed to retain high levels of tocols, rice bran oil may be used as a natural antioxidant source for topically coating a wide range of products such as crackers, nuts, and similar snacks to extend shelf life. This use is further enhanced by the highly desirable flavor of rice bran oil. Alternatively, as described in a patented process (Taylor et al., 1996), this specially processed rice bran oil may be blended with less-stable oils (such as soy with a high linolenic acid content) to improve their stability in food systems.
Margarine:
In addition to its pleasant flavor, several factors make Rice Bran Oil a good choice for use in margarine. Its natural tendency to form a stable ß' crystal lattice combined with an intermediate palmitic acid content result in a good balance of plasticity, creaminess, and spreading properties.
Salad Dressing:
Rice Bran Oil has a light, barely perceptible flavor, making it wonderful to use with gourmet vinegars and spices. The oil emulsifies easily, so dressings don't separate.
Baking:
Because of rice oil's light flavor, it has found favor in baking applications. Brownies and other baked goods made with rice oil turn out light and delicious. Baking sheets and cake pans coated with rice oil allow the baked goods to come out of the pan or off the cookie sheet with no trouble at all.
Others:
Soap Manufacturing Rice Bran Oil has a long and successful history in Japan as a base for soaps and skin creams. The oil is purported to reverse the effect of aging by slowing the formation of facial wrinkles thanks to rice bran oil's rich concentration of Vitamin E and gamma-oryzanol. In Japan, women who use rice bran oil on their skin are known as 'rice bran beauties'. In the US, rice oil has gained a strong and loyal following with soap manufacturers and artisans.
This oil is also finding its way into our cosmetics too. Hence switch over to this oil for its healthy benefits.
Compare the health benefits of Rice Bran Oil to other cooking oils:
The American Heart Association (AHA) recommends the average intake of fat should be 30% of your total caloric intake. This fat intake should consist of balanced fat, which provides nutrients that are essential to sustain life. A Balanced fat intake should contain approximately 20% saturated fat, 33% poly-unsaturated fat, (containing Essential Fatty Acids) and 47% mono-unsaturated fat.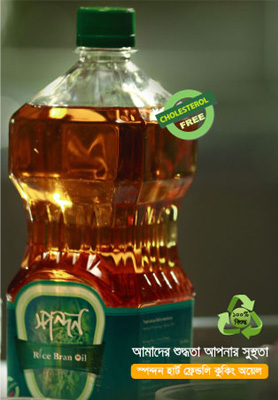 (Table: 1) Comparison of smoke point and balance of fats in some commonly used oils:
| Oil Type | Smoke Point | Mono Unsaturated Fat | Poly Unsaturated Fat | Saturated Fat |
| --- | --- | --- | --- | --- |
|    Rice Bran Oil | 490º | 47% | 33% | 20% |
|    Olive | 360º | 77% | 9% | 14% |
|    Canola | 450º | 61% | 33% | 7% |
|    Peanut | 460º | 48% | 34% | 18% |
|    Soybean | 440º | 24% | 61% | 15% |
|    Grape seed | 485º | 14% | 77% | 9% |
        Olive Oil: High mono fat, able to lower cholesterol but deficient in poly fat, which contains Essential Fatty Acids (EFA). EFA's are truly essential to life as every metabolic process in your body depends on them. A low smoke point makes it a poor choice for frying, and its heavy taste makes it undesirable in many baked goods. Traditionally a good salad oil.
        Canola Oil: High mono fat with cholesterol lowering ability but there are concerns about the origin. "Canola oil" is a term coined by Canada to change the name of "rapeseed oil". The rapeseed plant contains erucic acid making it toxic and is used as an industrial lubricant. It has been genetically modified and hybrid to produce a low erucic acid version. Commonly hydrogenated, it is extensively used in the food industry because of its low price. The hybrid plant would be the best choice.
        Peanut Oil: A good balanced oil. This oil has good cholesterol lowering ability and a high smoke point, making it good frying oil. It imparts a slightly earthy, nutty flavor. It lacks the anti-oxidants and micronutrients of Rice Bran Oil. A small percentage of people are allergic to nut oils.
        Soybean Oil: This oil is a high poly fat. As recommended by the AHA your poly fat intake should be around 33% of your total fat intake. A high poly percentage is, an aid to tumors and cancer and should be carefully watched. Up to 80% of the oil consumed in the U.S.A. today comes from soybeans. Soybean oil is commonly hydrogenated and used in many processed foods.
        Grape Seed Oil: A good frying and salad oil, but again high in poly fat. It does lower cholesterol because of the high unsaturated fat content but is way over the recommended 33% poly-unsaturated fat.
        Rice Bran Oil: The most balanced and versatile oil on the market and closest to the AHA recommendations. Rice bran oil is a superior salad, cooking, and frying oil which leaves no lingering after taste. The high smoke point prevents fatty acid breakdown at high temperatures. Its light viscosity, allows less oil to be absorbed in cooking, reducing overall calories. It mixes better in salad dressings and improves the taste of baked goods, providing cholesterol reduction, nutritional and anti-oxidant value.
It contains 47% monounsaturated fatty acids as close to peanut oil and hence is heart healthy oil. It also contains 33% polyunsaturated fats and 20% saturated fats.
It helps to lower LDL or bad cholesterol and does not lower the good cholesterol as sunflower oils do and is known to reduce the risk of cardiovascular diseases.
(Table: 2) Comparison of natural antioxidants in edible oils:
Oil Type

Vitamin E
Tocopherol
(ppm*)

Vitamin E
Tocotrienol
(ppm*)

Oryzanol
(ppm*)

Total Natural Antioxidants
(ppm*)

Rice Bran Oil

81

336

2,000

2,417

Olive

51

0

0

51

Canola

650

0

0

650

Peanut

487

0

0

487

Soybean

1,000

0

0

1.000

Grape seed

256

149

0

405
* ppm. stands for parts per million
(Table: 3) Fatty-acid composition of rice bran oil with others oils.
| Fatty acid (%) | Percentage Rice bran | Percentage Peanut | Percentage Soybean | Percentage Cottonseed |
| --- | --- | --- | --- | --- |
| Myristic (14:0) | 0.2 | 0 | 0.2 | 0.8 |
| Palmitic (16:0) | 5.0 | 8.1 | 10.7 | 27.3 |
| Stearic (18:0) | 1.9 | 1.5 | 3.9 | 2.0 |
| Oleic (18:1) | 42.5 | 49.9 | 22.8 | 18.3 |
| Linoleic (18:2) | 39.1 | 35.4 | 50.8 | 50.5 |
| Linolenic (18:3) | 1.1 | 0 | 6.8 | 0 |
| Arachidic (20:0) | 0.5 | 1.1 | 0.2 | 0.3 |
| Behenic (22:0) | 0.2 | 2.1 | 0.1 | 0 |
Table 3. Fatty-acid composition of selected oils. From Young (1996), Sipos and Szuhaj (1996), and Jones and King (1996). Data for rice bran oil are from Riceland Foods, Inc.
Oleic and linoleic fatty acids constitute more than 80% of the fatty acids of the glycerides. Rice bran oil is similar to peanut oil in fatty acid composition with a saturation level that is slightly higher than that of conventional soybean oil. The much lower linolenic acid content of rice bran oil makes it more stable to oxidation than soy oil.
The quality characteristics of properly refined rice bran oil include a maximum free fatty acid levels (as oleic acid) of 0.1%, a maximum peroxide value of 1.0 meq/kg, 0.05% moisture, an iodine value of 99–108, saponification value of 180-195, and a Lovibond color value of 3.5R. Appearance of rice bran oil ranges from cloudy to clear depending on the degree of dewaxing and winterization processes applied.
(Table: 4) Comparison of natural antioxidants in edible oils
| OIL TYPE | VITAMIN E TOCOPHEROL (ppm*) | VITAMIN E TOCOTRIENOL (ppm*) | ORYZANOL (ppm*) | TOTAL NATURAL ANTIOXIDANTS (ppm*) |
| --- | --- | --- | --- | --- |
| Rice Bran Oil | 81 | 336 | 2,000 | 2,417 |
| Olive | 51 | 0 | 0 | 51 |
| Canola | 650 | 0 | 0 | 650 |
| Sunflower Oil | 487 | 0 | 0 | 487 |
| Soybean Oil | 1,000 | 0 | 0 | 1,000 |
| Palm Oil | 256 | 149 | 0 | 405 |
* ppm. stands for parts per million
(Table: 5) Saturated/Unsaturated Fatty Acids Profile of RBO
Oil

Fatty Acid % wt.

 

Saturated
(SFA)

Monounsaturated
(MUFA)

Polyunsaturated
(PUFA)

Mustard/Rapessed
Cottonseed
Sunflower
Safflower
Soybean
Palm
Olive
Canola
Corn
Coconut
Palm Kernel
Groundnut
Rice Bran

6
28
12
10
16
51
14
6
13
92
86
20
18

67
22
21
15
24
39
77
58
20
6
12
50
45

27
50
67
75
60
10
9
36
62
2
2
30
37

Recommanded by WHO

28.6

42.8

28.6
Rice Bran Oil with 'Ideal' SFA/MUFA/PUFA ratio which is the closest to WHO recommendation as compared to other edible oils.
(Table: 6) Hypocholesterolemic Activity of Various Edible Oils
Edible Oil

Linoleic acid %

Cholesterol

Safflower
Sunflower
Cottonseed
Soybean
Sesame
Corn
Rice Bran
Groundnut

77.1
61.4
58.0
50.2
45.9
43.0
36.0
35.0

-16
-12
0
+3
+2
-15
-17
+5
Rice Bran Oil is the 'Heart Friendly' Cooking Oil due to its remarkable Cholesterol lowering property in comparison with other edible oils.
(Table: 7) Micro-nutrient Profile of Rice Bran Oil
Micro-nutrient

Amount %

Advantage

Tocopherol

Tocotrienol

Oryzanol

Squalene

0.02-0.08

0.025- 0.17

1.2 – 1.7 (Physically refined RBO)

0.3-0.4

Antioxidant, Free radical scavenger, Reduce risk of cardiovascular diseases, Arthritis, Cancer, Cataract, Antitumour activities.

Cholesterol reduction, Reversing Atherosclerosis, Anticancer (breast, liver), tumour supression, Antioxidant.

Increase good (HDL) Cholesterol, Decreases bad (LDL) Cholesterol, Treats nerve imbalance & Menopause disorder, Retards aging effects, Antidandruff and anti-itching agent.

Antioxidant
Status of Rice Bran Oil in Other Countries
        Rice Bran Oil is extensively used in Japan, Korea, China, Taiwan and Thailand as a 'Premium Edible Oil'.
        In Japan, Rice Bran Oil is more popularly known as a 'Heart Oil'.
        In recent years, U.S. scientists have also shown tremendous interest in the Cholesterol lowering properties of Rice Bran Oil.
        In Western countries Rice Bran Oil has acquired the status of a 'Health Food'.
Spondon Rice Bran Oil is Nutritionally Superior,
Heart Friendly Cooking Oil for Every Happy Home!
You can purchase this oil and send to your family in Bangladesh through www.HutBazar.com